Welcome to Mercedes me Store
You can buy Digital Extras that are available for your Mercedes here. 18 products are available for you.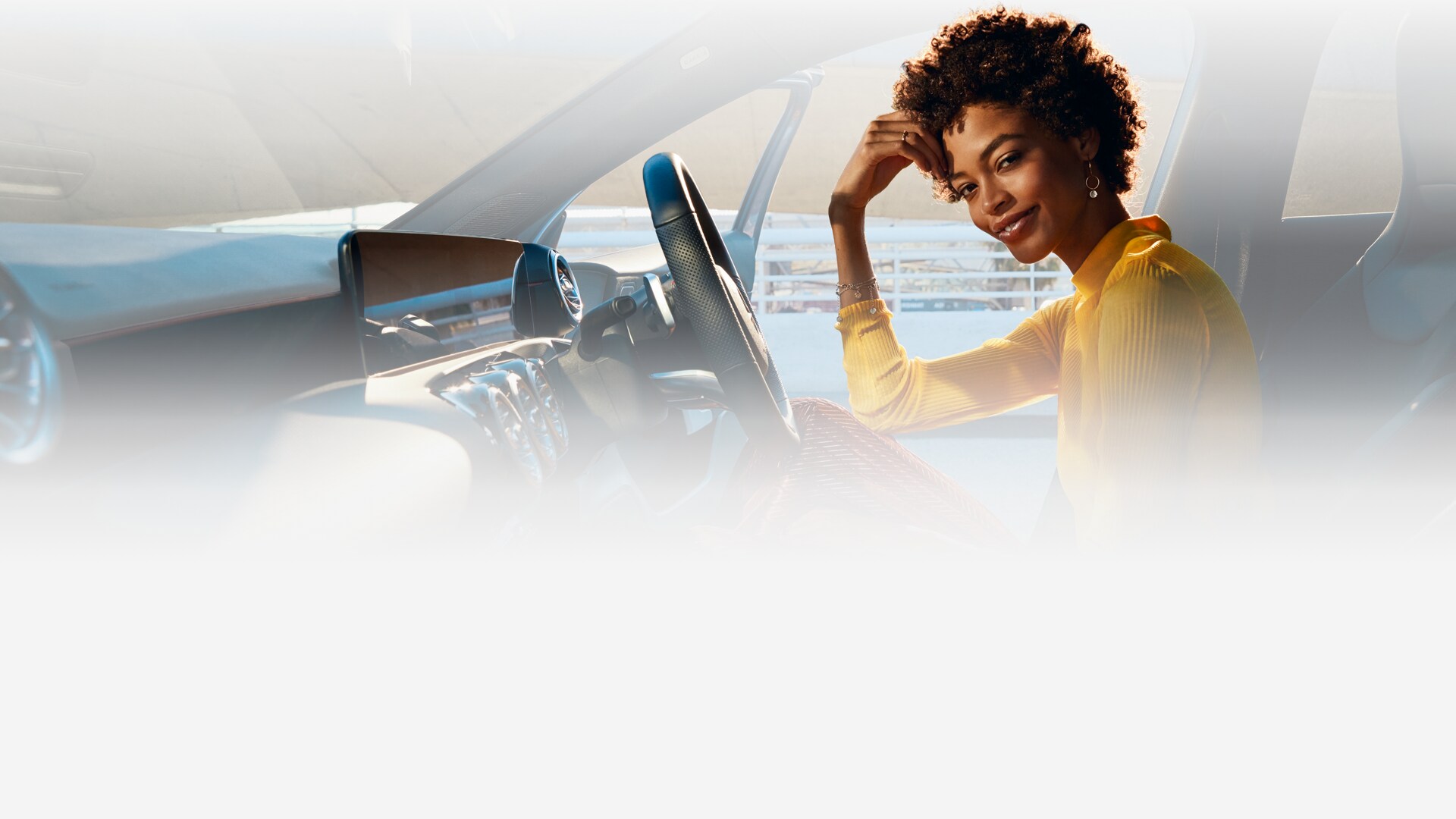 Your packages
Depending on the vehicle, the number of Digital Extras included may vary – please

check availability.
Excellence Package
Includes 20 Digital Extras
Extensive range: use all the Digital Extras that are available for your Mercedes from the Remote, Navigation and GUARD 360° Packages.
Remote Package
Includes 11 Digital Extras
Your smartphone – your Mercedes. Everything under control at all times.
Navigation Package
Includes 7 Digital Extras
Always takes the route that's best for you. The faster and safer way to reach your destination, thanks to real-time traffic data.
GUARD 360° Package
Includes 2 Digital Extras
A bodyguard for your Mercedes: extra security, and help with locating it as quickly as possible if it's stolen.
Your additional Digital Extras
Smartphone Integration
on-demand feature
Transfer your personal smartphone apps to the media display in your Mercedes.
Dashcam
on-demand feature
Unique footage: Film parts of your trip directly using the technology in your Mercedes.
AMG TRACK PACE
on-demand feature
Your personal racing engineer: measure your performance and move up a gear.
Remote & Navigation Services
Includes 3 Digital Extras
All you need to make electric driving and charging more simple and convenient – anywhere and at any time.
Entertainment Package
Includes 5 Digital Extras
Listen to all your favourite stations, songs and playlists in high quality, wherever you happen to be.
In-Car Office
Digital Extra
Your Mercedes as an office: work through your 'to do' list in the vehicle – with office solutions which have been specially optimised for this purpose.
Remote Parking Assist
Digital Extra
Automatic parking and unparking: relax and keep an eye on things whilst the app positions your Mercedes perfectly.
Adaptive Highbeam Assist
Digital Extra
Optimum visibility for you - without impairing the visibility conditions of others.
Beginner Driver and Valet Service Mode
Includes 2 Digital Extras
Driving modes with reduced acceleration characteristics: Leave your Mercedes wisely in the hands of other drivers.
Rear axle steering with large steering angle
Digital Extra
Park and manoeuvre with ease: Reduces the turning circle for better handling.
smart control Services
Includes 3 Digital Extras
Always connected with your smart. Control practical functions related to charging and driving with the smart EQ control App.
Individualisation Package
Includes 3 Digital Extras
Make your Mercedes even personalised with creative variety of features.
Navigation for Trailers and Oversized Vehicles
Digital Extra
Find a suitable route to your destination. This feature takes into account the dimensions of the vehicle or vehicle/trailer combination when calculating the optimum route.
ENERGIZING Package
Includes 2 Digital Extras
Vitalising comfort in your Mercedes. Enjoy the effects of carefully composed comfort programs that can enhance your driver-fitness safety and well-being. Individual program recommendations based on the current situation give you targeted support when you link your compatible Garmin® wearable.